Dharamshala Center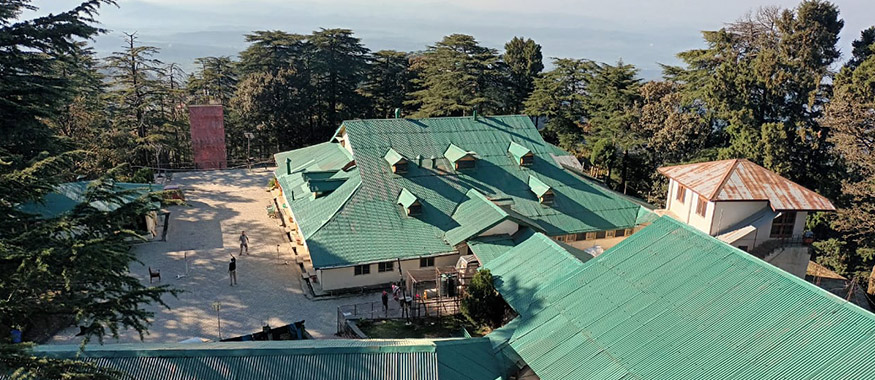 Dharamshala Center was established in the year 1977 and it was upgraded as Regional Mountaineering Centre in the year 1986. Dharamshala Center has a very interesting history as this place was the seat of Viceroy Lord Mcleod during 1860s and building was initially constructed during his regime. The original building was collapsed during Kangra earthquake in the year 1905 and present building was constructed again during the British Raj in 1910 and used by them for their administrative purposes.
In 1959, after Tibet uprising when His Holiness 14th Dalai Lama came to India, he stayed in the present building of Regional Mountaineering Centre, Dharamshala and it was named as ' Swargashram'. His Holiness stayed here till 1977 until his own residence was constructed in Mcleodganj.
Due to its beautiful environment, serene ambience and historical legacy, this Centre has great attraction for visitors & tourists. There is an administrative block, a hostel for 70 persons, an equipment store building, a kitchen, a dining hall, a guest house and staff quarters on the 70 Canals of land under the Centre. Dharamshala Center is run/ headed by a Senior Mountaineering Supervisor.
Elevation :- 4,780 ft. MSL
Contact Information
abvimasdharamshala@gmail.com