Directorate ABVIMAS Manali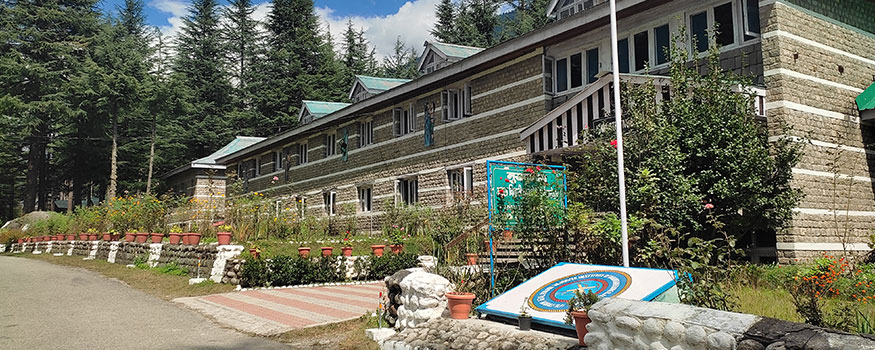 The Headquarter of Institute is located near Manali Town, in the left bank of Beas river. Its campus is surrounded by lofty and handsome cedar trees. All the buildings have been constructed keeping in view the local architecture and in conformity with the nature.
Longitude :- 32⁰13′56.70"N
Latitude :- 77⁰11′29.52"E
Elevation :- 6082 ft. MSL
Contact Information
Director : 01902-255313
Joint Director : 01902-255315
Superintendent :- 01902-255312
Training :- 01902-255316
Take A Look Around
ABVIMAS Campus Manali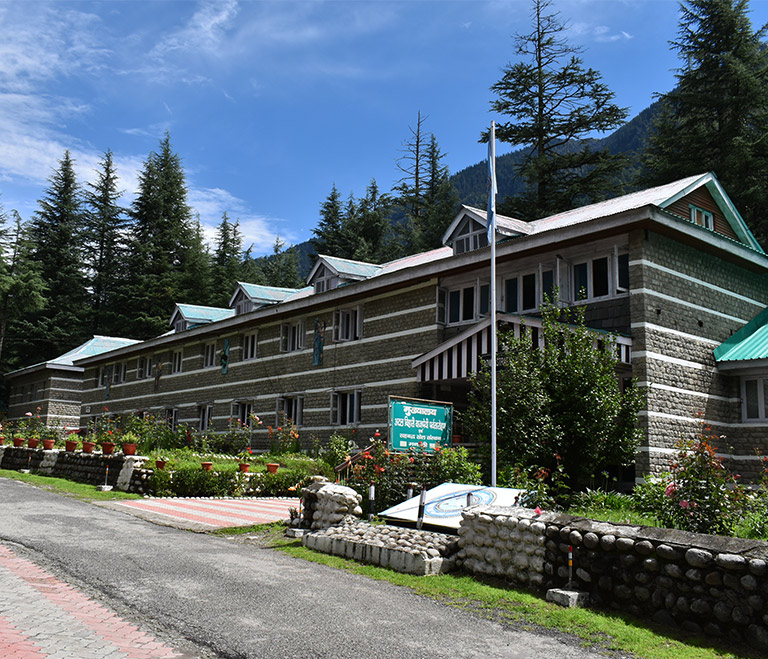 PIR PANJAL (Administrative Block)
Administrative Block which comprises of a Museum, a Library, Lecture Halls, a Conference Hall, an Assembly Hall and Offices.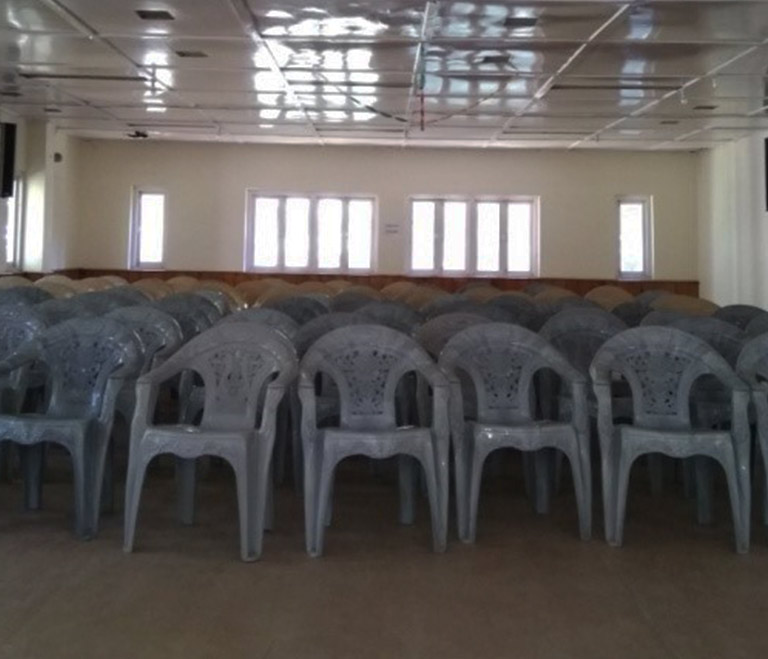 MENTHOSA HALL (Assembly Hall)
Assembly hall has adequate facility to accomodate 150 people and it is used for various purposes during the training activities.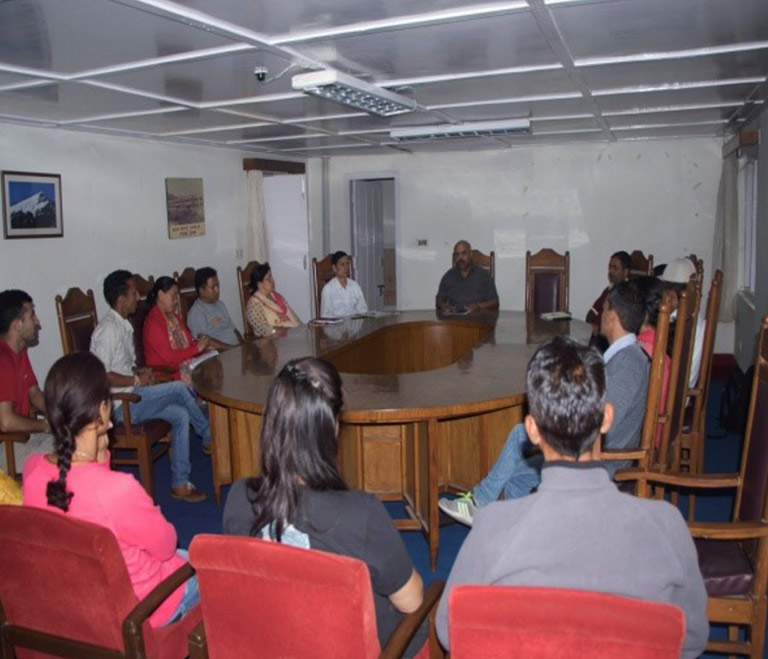 DEO TIBBA HALL (Conference Hall)
Conference hall with facilities for holding various events like conventions, seminars and small – sized meetings. It has capacity to hold such events for 50 persons.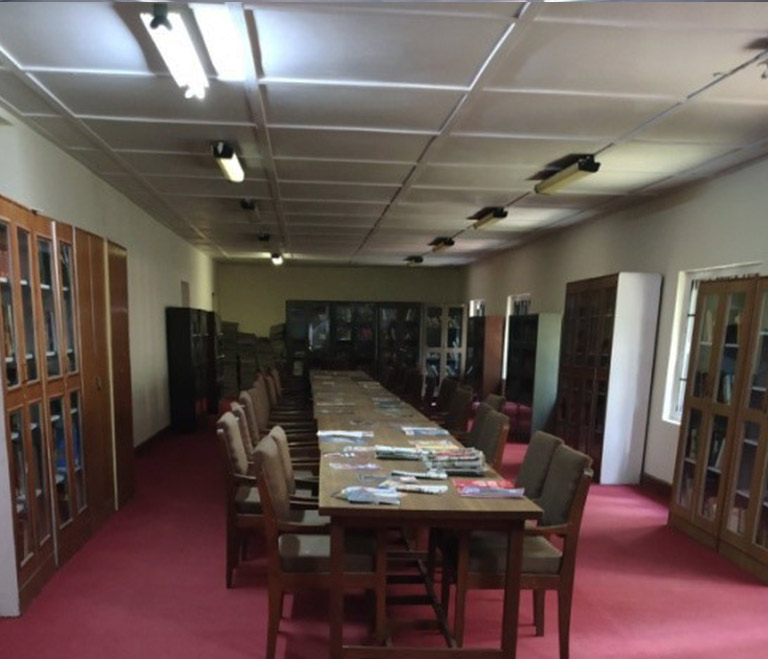 REO PURGIAL LIBRARY
Institute's library has collection of various books and magazines pertaining to Mountaineering, Skiing and other adventure activities. It also has wide collection of books on himalayan flora & fauna and other literature.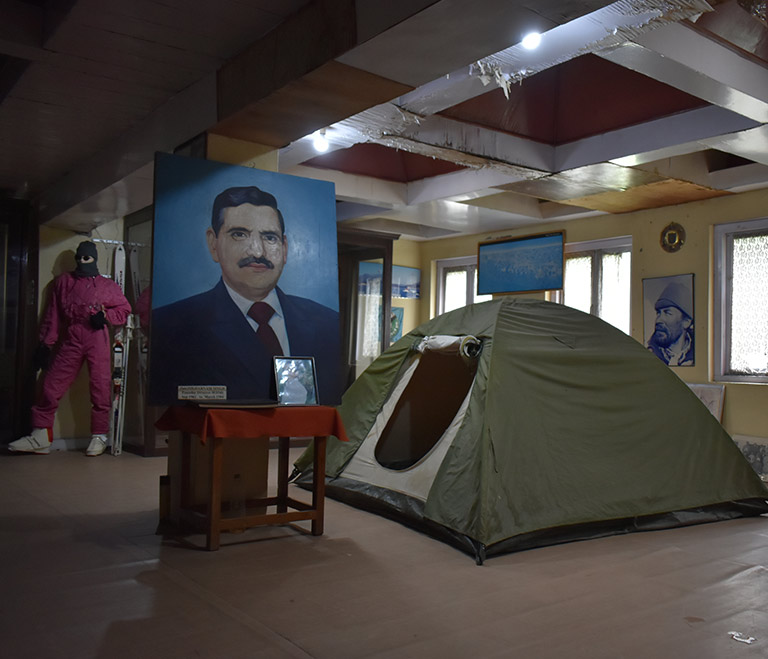 MULKILA MUSEUM
The Institute's Museum is keeping a collection of various photographs of renowned Mountaineers and adventure related activities. The museum has a good collection of old mountaineering equipments as well as modern equipments.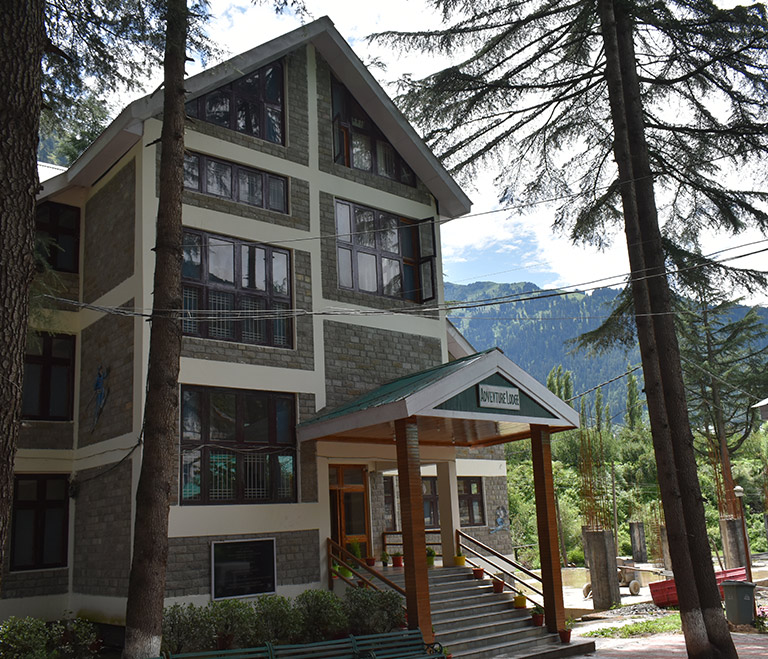 INDRASAN (Adventure Lodge – I)
Adventure lodge- I is fully furnished with dining hall, seating lounge and 9 well furnished double bedded rooms and a four bedded family suite with all modern facilities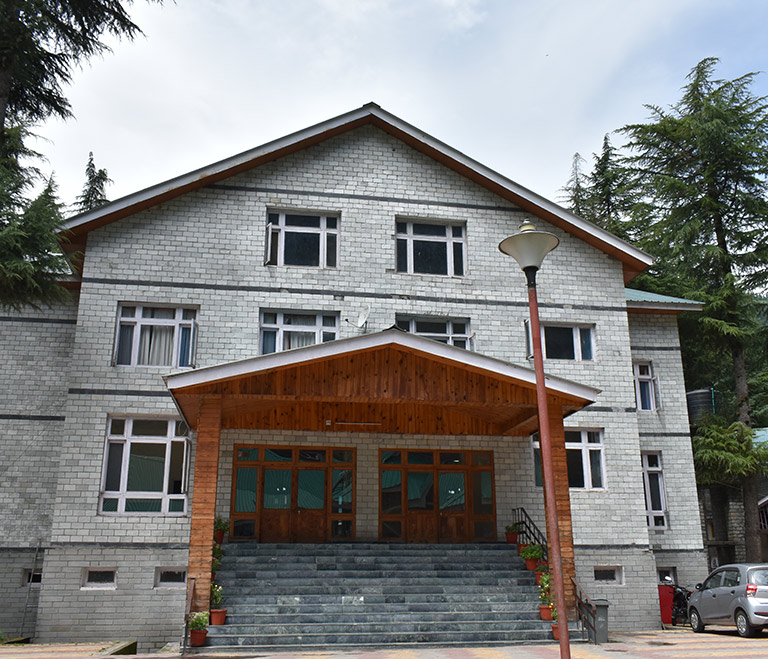 MANERANG (Adventure Lodge – II)
Adventure Lodge – II has a dining hall with the capacity of 250 diners at ground floor, 7 double bedded rooms and a seating lounge at first floor.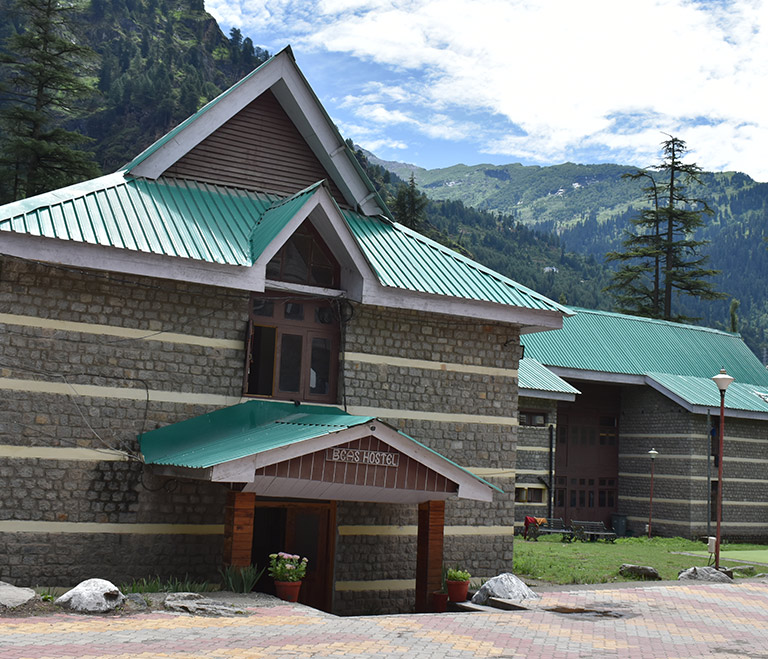 KINNER KAILASH (Boys Hostel)
Boys Hostel has 18 double bedded rooms (common bath) 4 double bedded rooms ( attached bath) and 10 dormitories with the capacity of 9 bed each.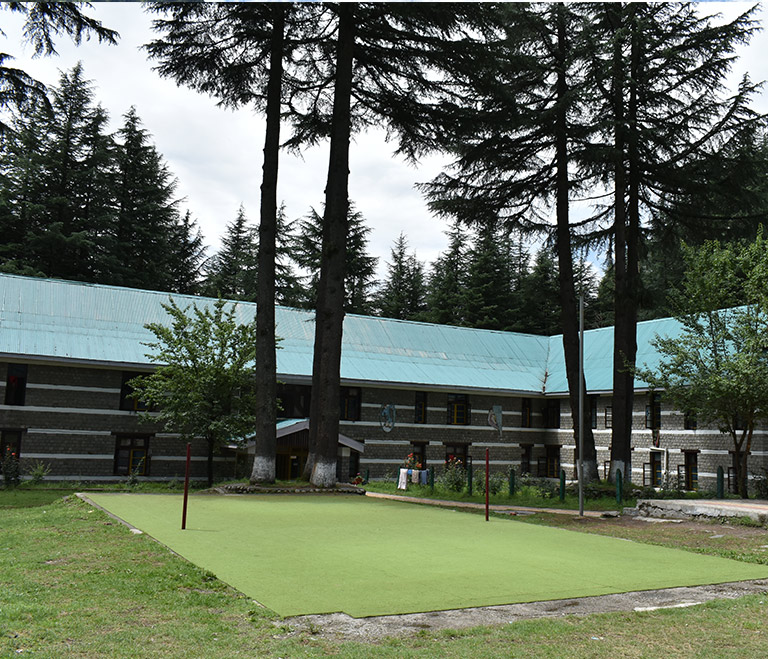 PIN PARVATI (Girls Hostel)
Girls Hostel has 23 double bedded rooms ( attached bathroom) and 10 dormitories with the capacity of 9 bed each.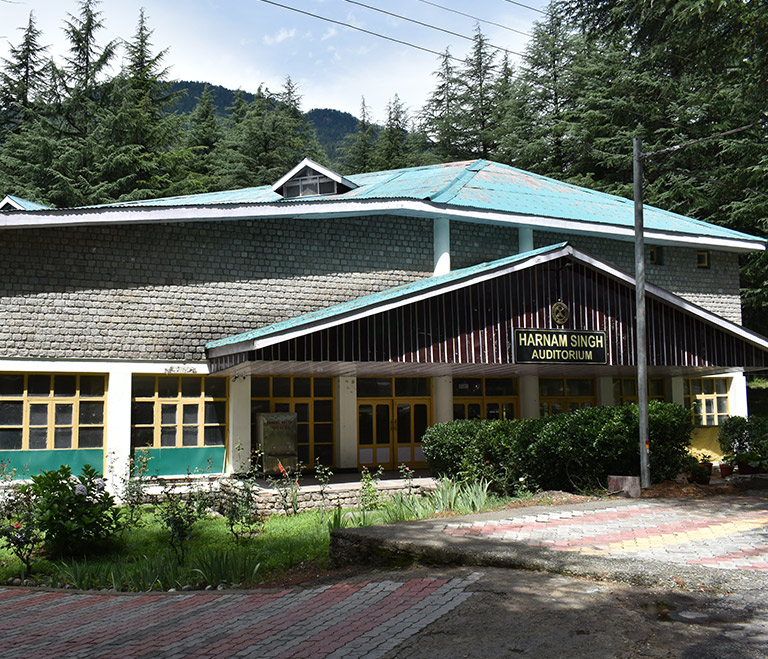 HARNAM SINGH AUDITORIUM
The auditorium has seating capacity of 650 people, having all kind of audio – visual gadgets, for holding seminars, conferences and other cultural programs.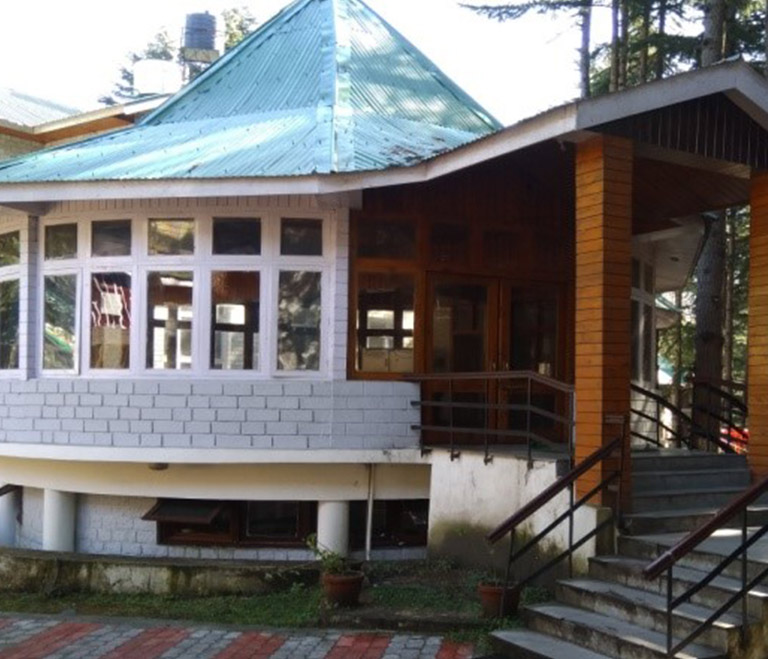 CAFÉ FRIENDSHIP (Cafeteria)
Located amidst the beautiful devdar trees the cafeteria has capacity of 50 persons. Visitors can enjoy traditional cuisines, fast food, authentic fruit juices and many other food items.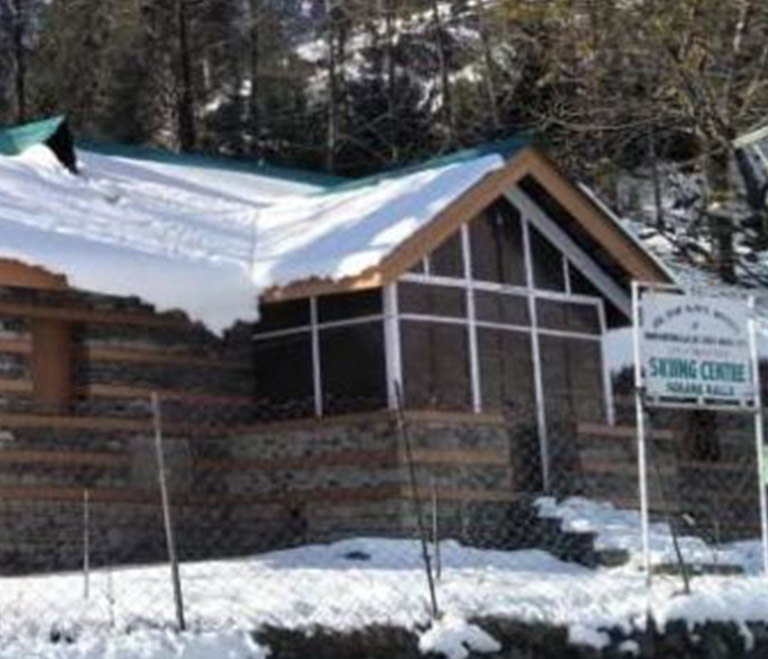 CHANDRA ( Old Hostel – Solang Nalla)
Old Hostel Solang Nalla has the capacity to accommodate 59 trainees.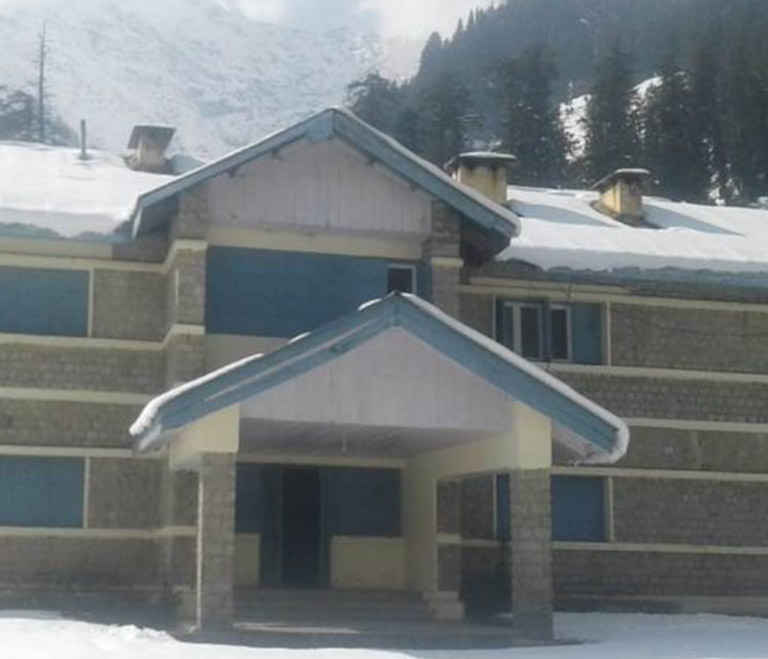 BEASKUND (Guest House – Solang Nalla)
The Guest House has five rooms with the capacity of 16 beds.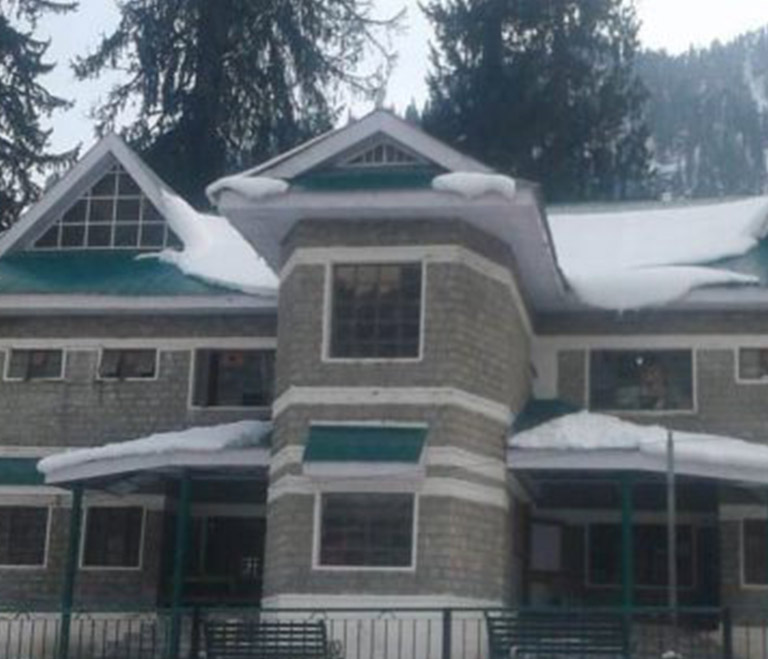 BHAGA ( New Hostel – Solang Nalla)
New Hostel Solang Nalla has the capacity to accommodate 50 trainees.