About ABVIMAS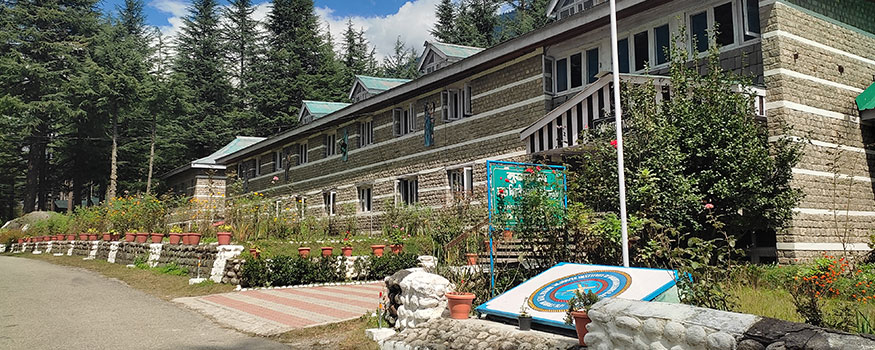 Atal Bihari Vajpayee Institute of Mountaineering and Allied Sports (ABVIMAS) is a premier mountaineering and adventure sports institute of India. Formely, ABVIMAS was known as "Western Himalayan Mountaineering Institute". Founded on September 16th, 1961 by none other than Pandit Jawaharlal Nehru, the first Prime Minister of India, the Institute has played a pioneering role in bringing Manali, Himachal Pradesh on to the world map as a paradise for adventure lovers. The institute has been successfully conducting adventure activities like Mountaineering, Rock Climbing, Trekking, Adventure Camps, Skiing, Water Sports, Aero Sports, Mountain Biking and Mountaineering Expeditions for decades now. ABVIMAS is proud to have a faculty of qualified and professional instructors and officials, having number of prominent peaks, including the Mount Everest, to their credit. ABVIMAS also plays a pivotal role in conducting rescue missions throughout the state and also conducts Disater Management and Search & Rescue trainings for professionals.
Atal Bihari Vajpayee Institute of Mountaineering and Allied Sports today, is the largest Adventure Sports training centre in the country. It is spread over 20 acres of forested land on the banks of the river Beas. The Directorate, Manali boasts of a sprawling campus that is equipped with modern facilities, lodges & hostels that can accommodate approx. 300 people at a time, a dining hall that can cater to more than 200 people at once, an outdoor cafeteria and an auditorium that has a seating capacity of 680 people.
It also has an up to date library, museum and lecture halls. Apart from this the Directorate has various adventure training centers all over Himachal Pradesh.
Atal Bihari Vajpayee Institute of Mountaineering and Allied Sports has three regional & six sub centers spread across the state of Himachal Pradesh that deliver trainings in various adventure sports. ABVIMAS also has an upcoming Aero-Sports center in Bir Biling. So far more than 1,90,000 people have been trained by the instistute collectively.
This Directorate has played a major role in inculcating the spirit of adventure amongst the youth in the country and has actively promoted adventure tourism in the state.
The Institute prides itself in taking fruitful intiative towards environmental protection, afforestation and general eco-friendly practices there by encourging and inculcating the same principles of environmental conciousness in the candidates who join the institute. ABVIMAS recognizes the magnitude of our environmental and cultural impact. It is therefore, extremely important that our groups adhere to the "Leave No Trace" policy while travelling, camping and passing through local and foreign lands.
All our endeavors concentrate on the importance of following the passion of mountaineering with responsibility towards the nature.